When Should I Get An Orthodontic Consultation For My Child?
Posted by Dr. Setareh Mozafari on Sep 18 2015, 08:53 AM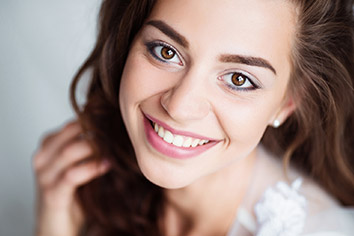 arents always ask, "When should I get an orthodontic consultation for my child?" The answer is earlier than you might think, because some problems, when identified early, can be corrected much more efficiently before your child has lost all their baby teeth.
The American Association of Orthodontists recommends that all children receive an orthodontic check-up around age of 7 for the following reasons:
•    Orthodontists can spot subtle problems with jaw growth and emerging teeth while some baby teeth are still present.
•    A check-up may reveal that your child's bite is fine. Or, the orthodontist may identify a developing problem but recommend monitoring the child's growth and development, and then, if indicated, begin treatment at the appropriate time for the child. In other cases, the orthodontist might find a problem that can benefit from early treatment.
While crowded and misaligned teeth are well-known signs of orthodontic problems in children and adults, there are other orthodontic problems which might be less noticeable. Losing baby teeth early or late can be a sign of eruption problem or teeth that do not meet normally or a facial appearance
that seems imbalanced, can perhaps indicate the need for orthodontic treatment. Children who are having difficulty chewing and biting, breathe through their mouths, or suck their thumbs may also benefit from an evaluation.
Taking steps to correct these orthodontic problems early can make later orthodontic treatment easier to manage and can reduce the need for more extensive treatments and procedures. Signature orthodontics is conveniently located in Cupertino, serving patients from Cupertino, Sunnyvale, Campbell, Saratoga, San Jose, Los Gatos, Los Altos, Santa Clara and Mountain View as well as other surrounding towns. Contact us today to learn more or to schedule your appointment with Dr. Mozafari, Cupertino orthodontist.