Advancements in the field of dentistry allow dentists to use new and upgraded equipment to make the treatment procedures more effective, beneficial and simple. One such addition to this field is 3D dental imaging, which is otherwise known as the Cone beam CT scan.
What is Cone beam CT scanning?
Cone beam Computed Tomography (CT) is a special device used to scan the facial features such as the teeth, gums, jawbones, soft tissues, etc. It is used to get a much better and detailed view in situations when normal x-rays and scans do not suffice.

As we know, scans and x-rays yield only 2D images, which may not provide a lot of details related to the morphology of the teeth and soft tissues. Cone beam dental imaging produces an unlimited number of views of the required facial feature in 3D, which allows the dentist to get a better understanding of the issue and to draw out a suitable treatment plan to overcome it.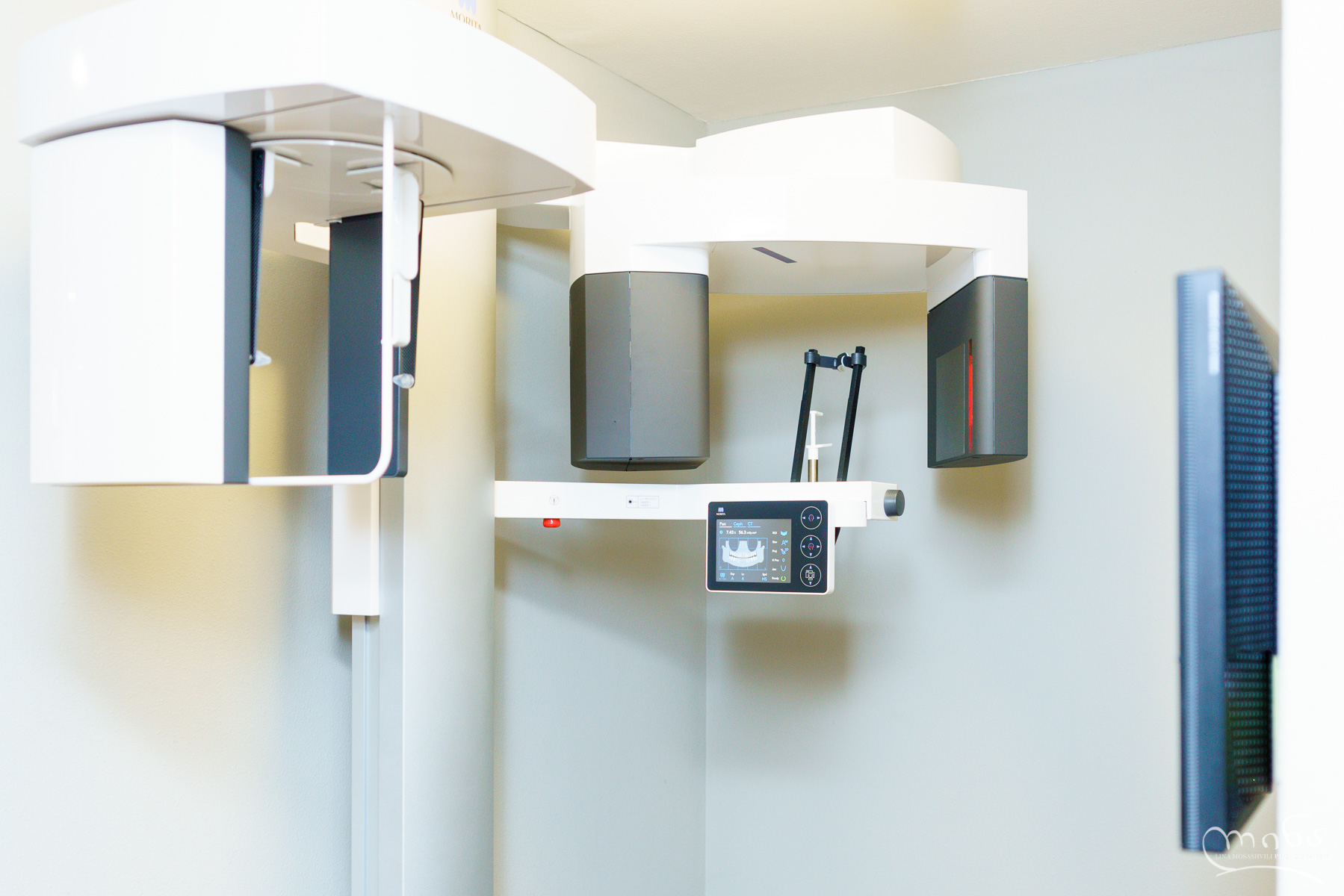 What can Cone beam CT scan be used for?
There are numerous uses of getting 3D images of oral features. Some of them are as follows:

Scanning the teeth to find out the presence of any underlying cavities.

Determining the exact position and alignment of the teeth during the diagnosis of malocclusion.
Planning the placement of lost/extracted teeth using restorations such as bridges and implants.
Diagnosing pain-related oral issues such as TemporoMandibular Joint Disorder (TMD).
Checking for tumors and cysts while scanning for oral cancer and other infections.
In case of missing teeth, checking for jawbone deterioration and drifting of teeth.
Locating the origin of oral infection.
Getting a 3D model of the teeth to serve as a reference for fabricating orthodontic and restorative appliances.
How is the procedure performed?
During your visit to our practice, we would carefully diagnose you before starting the procedure. Any metal objects, such as chains, earrings, spectacles, or removable oral restorations should be removed as they could interfere with the scan. The Cone beam scanning device, which is attached to the end of a C-arm, will be rotated around your head. This way, your facial and oral features will be scanned from every direction, allowing us to get a 3D image.

An x-ray beam, which takes the form of a cone, will be projected on to the patient's face. The device would go around the patient while projecting the beam. It would take between 30 to 40 seconds for the scan to complete. No pain would be experienced during the procedure, whatsoever.

What are its advantages?
It is by far the most advanced imaging system and produces images in 3D.

The radiation produced by the device is minimal and doesn't have any adverse effects on the patient.
After the procedure is complete, radiations will not remain in the patient's body.
A single scan has the ability to produce a number of views from different angles. They can be manipulated as required.
The procedure is quick, non-evasive and absolutely painless.

You can reach out to us by calling (408) 610-9886 or by scheduling an online appointment to experience state-of-the-art technology and treatment.